Creating a calmer world for you & your family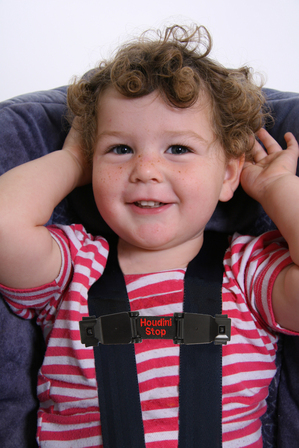 Take a look through our website as we have the solutions for many of your toddler stresses. I

f you have a "Houdini" child, we may just have the solution for you!
No longer will your escape artist be able to remove their arms from their car seat harness, they wont be able to climb out of the high chair or stroller. There will be no more going into unsafe or restricted rooms or constantaly coming out of bedrooms at bedtime. Milk will no longer be being spilt all over the breakfast table, and those blankets won't be being kicked off during the night anytime soon.
Your sanity will be saved and your stress levels will be lowered with one or two clicks of my website. You might even be able to have that coffee before it gets too cold.
These are all high quality New Zealand made products that are guaranteed to be simple and effective. Get back your peace of mind today. Take a browse at our product range which is stocked in many major baby supplies stores throughout New Zealand & Australia. I also have several international distributors, so if you are based elsewhere we can still supply you.