Welcome to the website for all your

solutions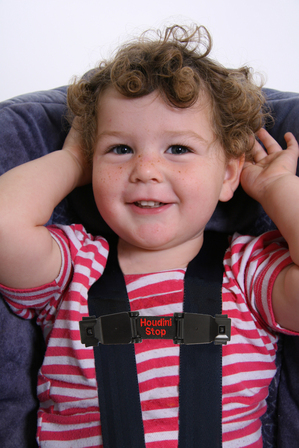 Stop Your Escape Artist In Their Tracks
No more young child escaping safety harnessing or their nappy
Need to keep a child or a pet safely out of a room?
Are you transitioning from a cot to a bed?
Take a look through our website as we have the solutions for many of your Houdini stresses. If you have a "Houdini" problem, we may just have the solution for you!
These are all high quality New Zealand made products that are guaranteed simple and effective. Get back your piece of mind today. Take a browse at our product range which is stocked in many major baby supplies stores throughout New Zealand & Australia. I also have several international distributors if you require product for other countries
Click Here to Purchase a Houdini Product Now!!!!!