Welcome to the website for all your

Solutions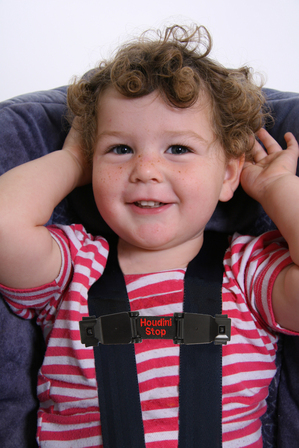 Stop Your Escape Artist In Their Tracks
No more Houdini escaping the carseat, high chair, stroller, or nappy
No more constantly putting your child back in their room at bedtime
No more blankets falling off during the night
No more unrolled toilet paper
Need an emergency bib or sunshade?
Want to stop the duvet inner slipping down inside its cover?
If you have a "Houdini" problem, we have the solution for you!
These are all high quality New Zealand made products that are guaranteed simple and effective. Get back your piece of mind today. Take a browse at our product range which is stocked in many major baby supplies stores throughout New Zealand & Australia. I also have several international distributors if you require product for other countries
Click Here to Purchase a Houdini Product Now!!!!!