Testimonials & Reviews of Houdini Solutions Products
Testimonials & Customer Reviews of Houdini Solution Products
We're proud of the range of Houdini Solutions products we offer. Our customers are too, and have happily shared their thoughts about the usage and quality of our parent sanity saving, and our baby and child safety products too! You too can benefit from our product range, available here in our
online store.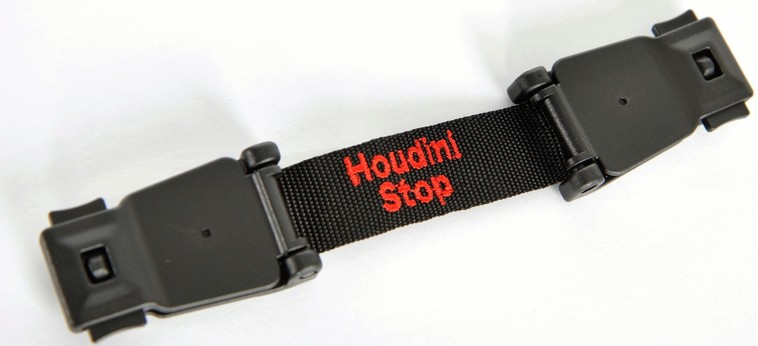 "Imagine my horror when, out of the blue, my two-year-old figured out how to wriggle her arms out of her car seat straps, lean forward and open the car door while we were driving. After closing the door, I swiftly hit the kiddie lock button, but she continued to wriggle out of her straps. A friend recommended Houdini Stop - it arrived quickly (and with a little sweet treat!) and has put an end to Miss Houdini's car seat tricks. Relief!"
Adele Thurlow
Dear Bianca

I probably have one of the best reviews for you. On Sunday we had a horrific car accident which involved our car flipping upside down. Our near two year old, however, was completely safe. In fact he had not moved in his car seat and had no injuries other than minor scrapes from the seat belt. I have no doubt that your Houdini stop saved him. He constantly undid his straps prior to having this item in place and would have possibly been unstrapped at the time of the accident without us knowing previously. My husband Ryan wanted to let you know that the Houdini strap was easy to unclip after the incident, much easier than the actual car seat. So we thank you for this wonderful invention!

Katey Thorn
"After two failed attempts of multiple nights to move our nearly three year old out of his cot into his bed due to his constant up & down & blatant refusing to stay in his room, we had all but given up when we braved a third attempt with Houdini Door in hand. It went from being this horrid trying time with an overtired child to a breeze. After explaining what we were doing & why, we put our son to bed. While he came to the door to begin with & called out for various things, he couldn't get out & eventually jumped into bed & went to sleep. After four nights we have a big boy who sleeps in his own bed. Day sleeps (as always) can be a little harder, but I have Houdini door & I know he's safe & secure & he can call for me if he needs me. Stoked with the results & would recommend to all, just wish I had done earlier. Thanks a lot.

Maree Gordon
We have 3 Houdini Doors in our house, on 2 kids rooms and our bedroom. These have been an absolute godsend!!!!!!. I ADORE this product. They work amazingly to keep our ratbag 2 year old out of the bedrooms during the day (so he can't get into his siblings things and my makeup!) but keeps the air circulating as the doors aren't fully shut. They also work great to keep mr2 IN his room when it is bedtime, otherwise I would never get him to sleep. Seriously awesome product and I highly recommend it to other parents of toddlers!! They have kept me sane and I honestly don't know how I would have coped without them! Definitely worth 5 stars!

Ally Bowden
The Houdini door has allowed my husband and I to sleep in peace. Our 3 year old had a habit of getting into the kitchen at night and eating everything in sight, once we had the Houdini door on she no longer could get into the kitchen allowing us, and her, to sleep in peace. Easy to use, easy to install, this is one product I honestly could not live without! If you are wanting to child proof this is one product you really cant surpass!
Megan Pace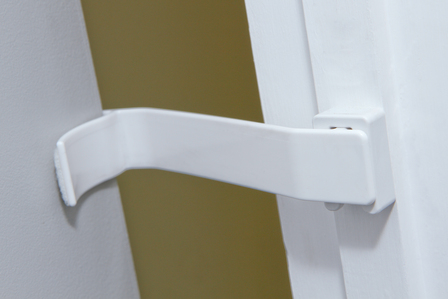 I just saw your campaign along with the police giving away your Houdini car seat clips - how incredibly generous and kind of you! I used one of these clips for my second child and have ensured both my granddaughters have these to keep them safe on their travels. Such a simple yet effective product you have that gives me (and I'm sure all parents and grandparents) peace of mind. Wonderful product!

Juno Bug
I think the Houdini Door is fantastic! It is great at keeping my little one in her bedroom when it is time to go to sleep, and stay in the bedroom as told. I also have a wee baby and during the day we use it on that door to keep my 3 and nearly 2 year old out of the baby room yet still being able to get airflow through, and I can hear if she is crying and needs something. A wonderful product, just what we were after. Thank you.
Mar Bev
After many many months of misery (mine) and an over tired toddler who refused to stay in his room and kept waking the other kids, we had success with this on the first night! 3 nights on, and the threat of it is enough to make him go to sleep straight away! Last night he was asleep by 7pm, instead of the usual 10pm.It is such a great design, and so simple to use. I like how the door isn't shut, so he doesn't feel locked in, and I can also see what he is up to in there! Once again, thanks so much, I will definitely be recommending this to others!
Mellissa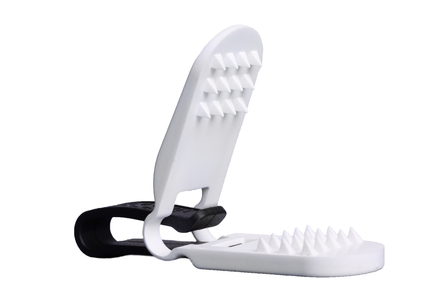 They have stopped my cheeky monkeys pulling bibs off and pulling pants off, thanks so much you have saved me from pulling my hair out

-Rghtntwmn
Another awesome product from a genius inventor! Thanks a lot - these are fab for keeping the sheets and blankets from bunching" Awesome trader, awesome product - BUY THESE Y'ALL!!!!!

Minimilk
Sooo happy with the new Houdini No Spill, my 4year old can now help herself to a glass of milk!!! Love this! It works a treat! Time and liquid saver Awesome product!! Have the family all on board to purchase them too!
Sheena
Hi Bianca I love the new Houdini No Spill for milk containers, I am already saving money as the kids use less milk when poring milk into the cereal bowls, it definitely slows down the milk flow, I impressed.
Justine Kettle
Love this gadget! Kids are pouring their own milk successfully without needing my supervision! One step closer to independence
Heidi2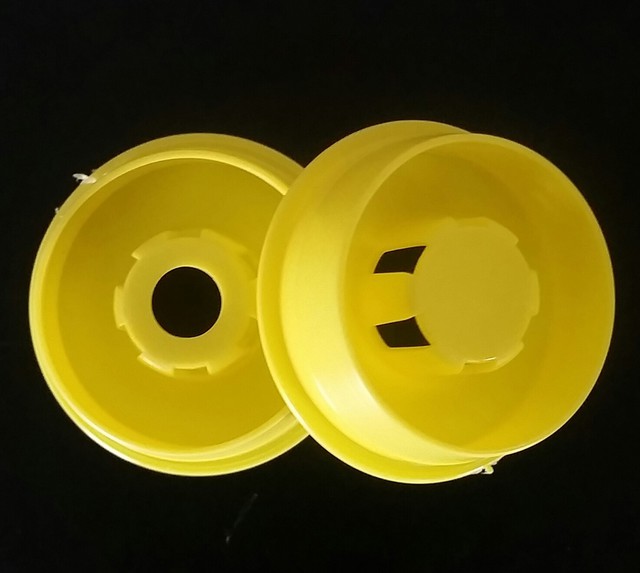 Yesterday my Houdini Cosy arrived in the mail. And last night was the first night in 14 months that my daughter has slept through the night as she couldn't kick her blankets off and get cold. So thank you for giving me and my daughter a great night's sleep.
Joanne Burns